Towards a Global Perspective on Contemporary History. A Critical Literature Review of Recent German Zeitgeschichte
Abstract
Contemporary history, subsumed under the term Zeitgeschichte, holds a prominent position in Germany's historical profession today. Practitioners in Zeitgeschichte often work in a network that transcends regional and disciplinary boundaries, engaging with work from social sciences and across historical sub-disciplines. The paper presents a meditation on recent literature in Zeitgeschichte and argues that its
flexible framework can serve as a starting point for a global narrative in contemporary history. The paper primarily examines the research project Nach dem Boom dealing with economic and social ruptures in Western Europe around the 1970s as an example for the methodological framework Zeitgeschichte offers for Global Historians.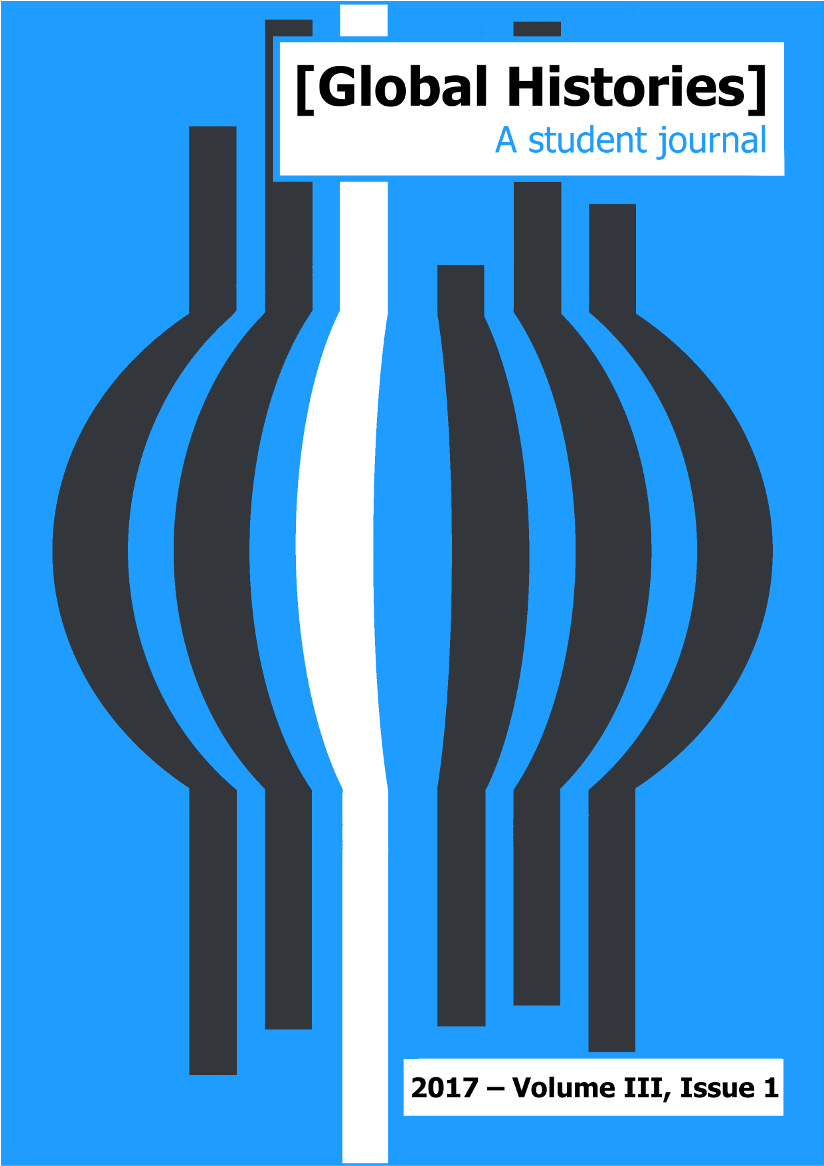 Downloads
License
Copyright (c) 2017 Dennis Kölling
This work is licensed under a Creative Commons Attribution 4.0 International License.