The Positionality of Global Historians: A Methodological Review
Abstract
This paper questions the perceived strengths and weaknesses of topical 'closeness' when comparing, analysing, reviewing, or recording histories that relate to the historian as both a commentator upon and an actor within history. Discussing the trends of historian involvement within global history, the shortcomings of the field, and the divisions that remain, this paper questions the act of 'disconnecting' global historians from the topics they explore. This paper uses the conclusions drawn by other global historians to explore how positionality impeded or facilitated their research. Referencing the works and positionalities of other global historians such as Martineau, Leake, Kalter, and Masashi, this paper concludes that alternative intellectual definitions of global history add nuance to these variations of approach but do not undermine the role of the historian as an actor and, therefore, the inherent need to contextualise the authorial voice, regardless of spatial or topical closeness.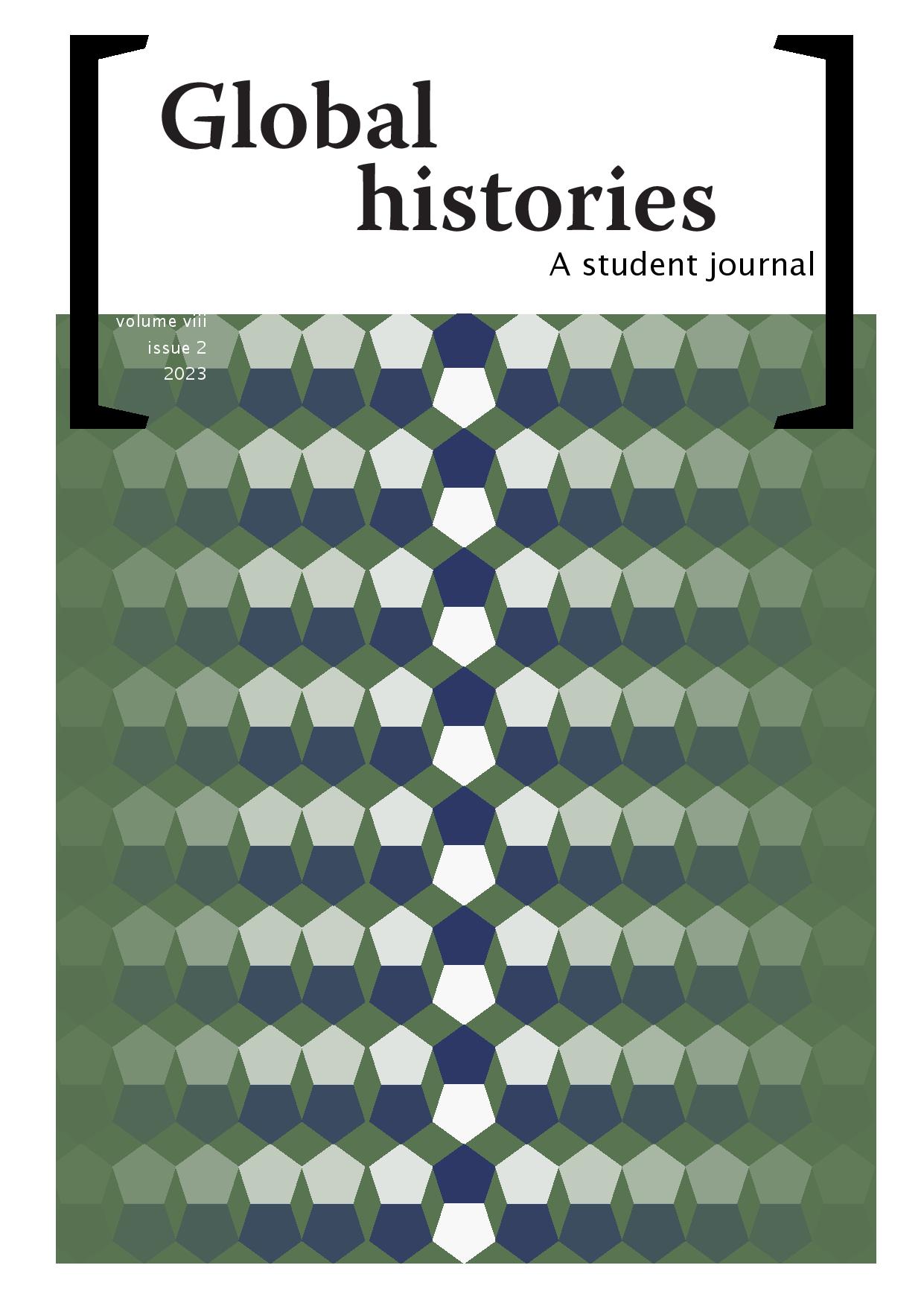 Downloads
License
Copyright (c) 2022 Aoibhín McQuillan
This work is licensed under a Creative Commons Attribution 4.0 International License.