'Peculiar Peoples': The Hutterites' Migration to Canada and the Selection of Desirable Citizens
Abstract
The younger scholarship on migration history has identified and analyzed the introduction of individual examination of would-be migrants based on certain legally determined criteria as an important factor in the development of modern nation states' migration policies. This paper analyzes the underlying cleavages inherent in the establishment of that system by presenting a peculiar example of group migration in a time in which the basic legal apparatus of individual migrant examination and admission was still in the making. Between 1917 and 1919, the eventual entry into Canada of large groups of Hutterites, a highly industrious, uncompromisingly pacifist anabaptist group of German descent whose lives centered around communal living and pious deeds, challenged the Canadian government's developing migration regime. The Canadian parliamentary debates, which the paper analyzes, upheld the idea of individual assessment whilst awkwardly trying to bend the criteria in order to exclude the Hutterites as a group. The paper connects thus this case of group migration to the recent literature concerned with the development of individual migrant assessment. This paper deduces that the MPs were unanimously certain that migrants should be assessed individually and that the state had the right to reject certain individuals deemed unfit for entry into the country. Also, however, ambiguities concerning the state's conception of individuals' identities and group memberships on the one and of desirable migrants and citizens on the other hand are addressed.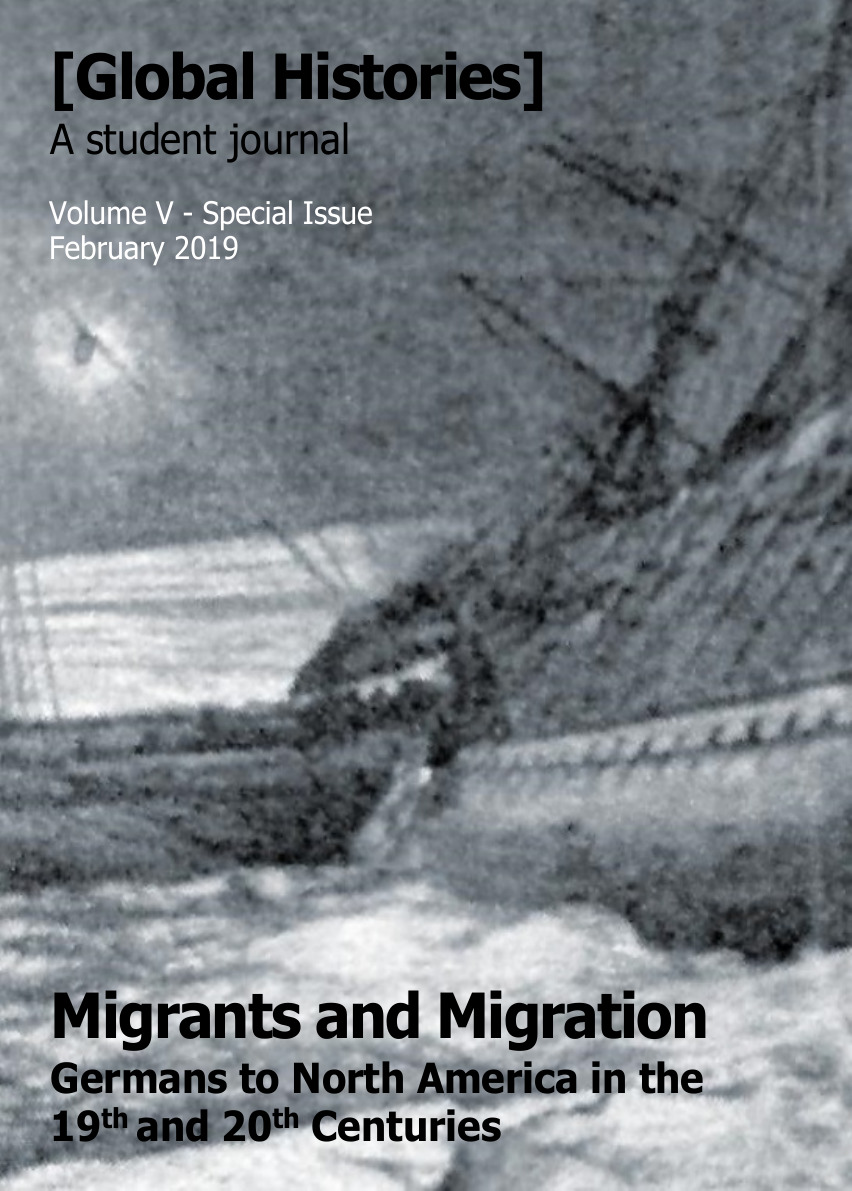 Downloads
License
Copyright (c) 2019 Derek Hattemer, Fritz Kusch, Selena McQuarrie, Louise Thatcher
This work is licensed under a Creative Commons Attribution 4.0 International License.