"We Have No Right to Force Our Religion on Others": Civilisation, Modernity and the Discourse on Religious Tolerance in 19th Century Great Britain
Abstract
The idea of tolerance is generally understood today as one of the key concepts of 'modern,' 'civilized' and open minded Western society. Perceived to be directly linked to the achievements of the European Enlightenment, it often implies the victory of rationalism and respectfulness over hateful bigotry and fanaticism. It is the purpose of this article to challenge this largely positive conception of tolerance by pointing out the deeply paternalistic and hierarchical underpinnings of the term. It will be argued that, as an integral part of Protestant and liberal value systems, the notion of tolerance served as a powerful tool in the framework of late nineteenth century British imperialism, being depicted as an indicator for civilization, modernity and progress that rendered Western culture and Christianity superior to other—supposedly more intolerant and fanatic—forms of religious belief. By analyzing chosen newspaper accounts from The Times and The Manchester Guardian between 1876 and 1900, the article seeks to show how this dichotomous view particularly affected the image of Islam, juxtaposing the tolerant, rational and even-tempered Briton with the bigoted and violent "Mussulman," who had yet to learn how to properly treat other religions and who had to be taught how to properly control his emotions. It is the central premise of this article that by uncovering the ways in which the invocation of Muslim intolerance and fanaticism helped to justify British imperialism and colonial rule, we also enable ourselves to perceive more clearly the paternalistic and pejorative usage of the tolerance concept in public discourse today.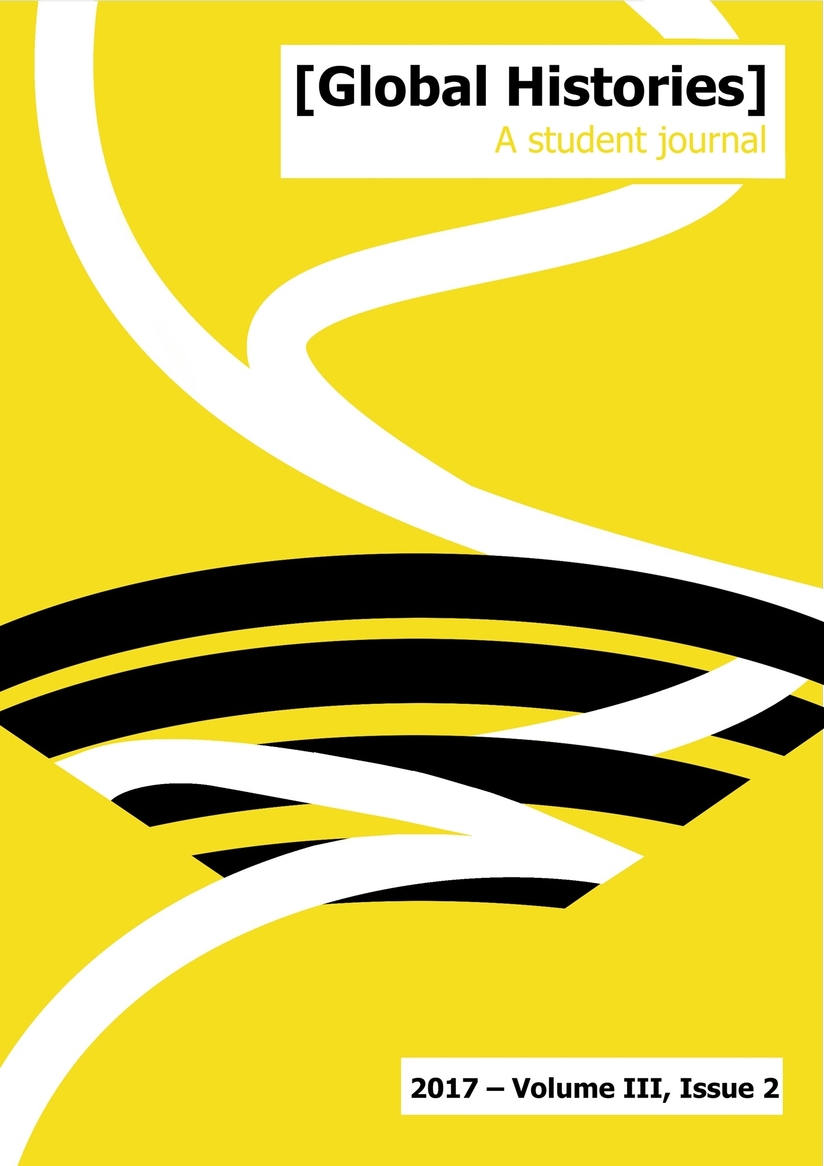 Downloads
License
Copyright (c) 2017 Julien Hoffmann
This work is licensed under a Creative Commons Attribution 4.0 International License.